Ratings for our Hotel Torghele's
What other people say about us
We have always been very excited and even a little bit curious to hear what our guests say about us. We are of course delighted to receive praise. This confirms what we do in our work. But constructive criticism is very much appreciated too. After all, we work each and every day to become a little bit better. So, many thanks to each and every one of you for the many motivating feedback comments. We look forward to receiving more!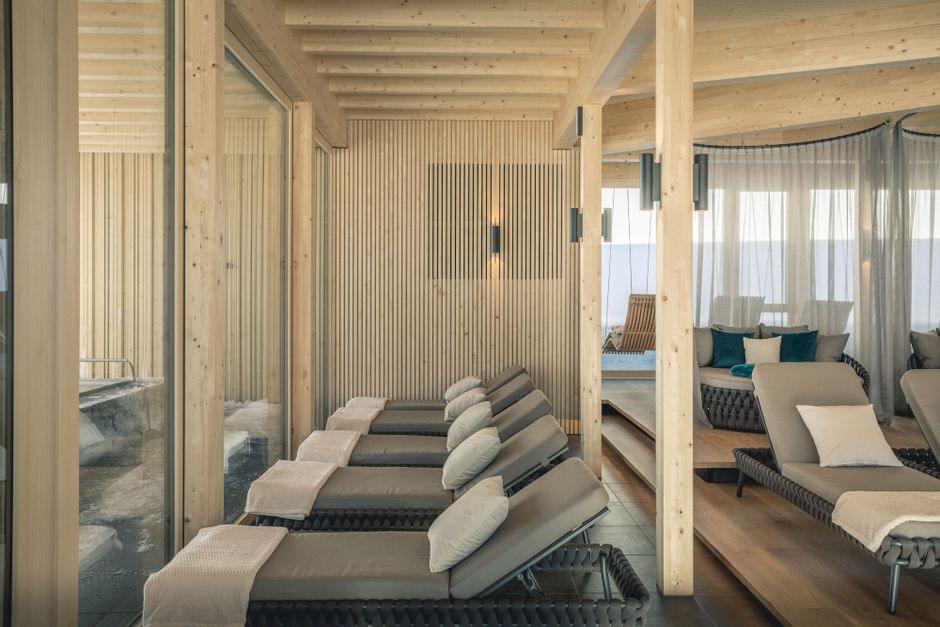 Lara, August 2023
It was the perfect family vacation.
There was really nothing missing - even with a toddler. Every morning we woke up with a fantastic view of the mountains and could enjoy the luxurious furnishings in the room. An absolute highlight was the food at Torgheles: pampering board with very generous breakfast buffet and juicer, lunch snack for small and large hunger, and in the evening the 5-course menu, which has fully met our taste. A huge thanks to the staff at Torgheles, who were always very accommodating and spared no effort to make our stay perfect. We felt very comfortable and will definitely come back.
Claudia, January 2022
Compliments
Thank you very much for the wonderful weekend in your house. We are enthusiastic about the great architecture, the loving details, the delicious cuisine and above all your perfect staff, who always have a friendliness or a little joke ready to add to their competence. Compliments!!! We are very happy to recommend your house to others!
Natascha, November 2021
Unforgettable weekend
Thank you for an unforgettable weekend with you. It was just great. Everyone in the house is so friendly, courteous, helpful, just great. We would love to come back again.
Armin, August 2021
"Tiptop new spa area"
Spa area inside and outside with everything your heart desires, cozy rooms with mountain views, good regional cuisine and all in a friendly, family atmosphere. Highly Recommended!
Felix, July 2021
"beautiful hotel"
Very nice hotel in a very idyllic village. Nice rooms, delicious food. Friendly service. Great for relaxing and hiking. Even have deer behind the hotel.
Barbara, July 2021
"Pure relaxation"
The new SPA with water world is large and unique. We enjoyed the building discount and didn't hear anything from the construction site or were disturbed by other noises. The room and the entire hotel was very well maintained and clean. The owner family Torghele and the staff in the entire hotel are very friendly and courteous. You feel at home straight away. The dinner & breakfast is very good and there is everything your heart desires.
Hendi, October 2020
"Absolutely great hotel"
The Bergquell swimming pond is a highlight in the wellness area. Simply great. The food is great, from breakfast to the afternoon snack and dinner. The fully encountered staff is friendly and helpful when needed. Current: A convincing Covid19 concept. Really hardly any restrictions and you still feel very safe.
Jonas, August 2020
"Family run hotel, absolutely positive"
Nice family-run hotel in the middle of the mountains with a secluded location. With a beautiful swimming pond and garden. Rooms are modern. Food unique. Very, very clean owners were nice and always approachable.
Angelika, August 2020
"We'd love to come back"
Great service, very good food, courteous staff, would be happy to come back.